We invite you to visit at ROMTHERM 2021, the most important exhibition for installation, heating, cooling and air conditioning equipment!
Exhibitor profile: Manufacturers and importers of equipment for installation of water supply, sanitation and sewage, gas supply, technological installations, heating, heating, ventilation installations, air conditioning and refrigeration products and systems with a role in fire safety associations profil.
In the offers of exhibiting companies, you will find: water supply, sanitary and sewerage installations, gas supply installations, technological, thermal, heating, ventilation, air conditioning and refrigeration installations, but also products and installations with role in fire safety.
The 25th edition of Romtherm, International exhibition for installation, heating, cooling and air conditioning equipment, will take place in the same period with: CONSTRUCT-AMBIENT EXPO – International trade fair for construction technologies, equipment and materials products and systems for interior and outdoor decoration and swimming pools MOBILA EXPO – Furniture Fair
Visitor experience:
• Free login to the platform before the start of the virtual fair
• Easy and fast access to the virtual pavilion
• Visiting the stands from the comfort of your own home
• Direct interaction with exhibitors via chat or video call
• Participation in virtually organized events
• Filtering desires to get to offers or topics of interest as quickly as possible
• Private meetings with exhibitors
Visiting hours:
8th – 11th of April 2021: between 10 am – 6 pm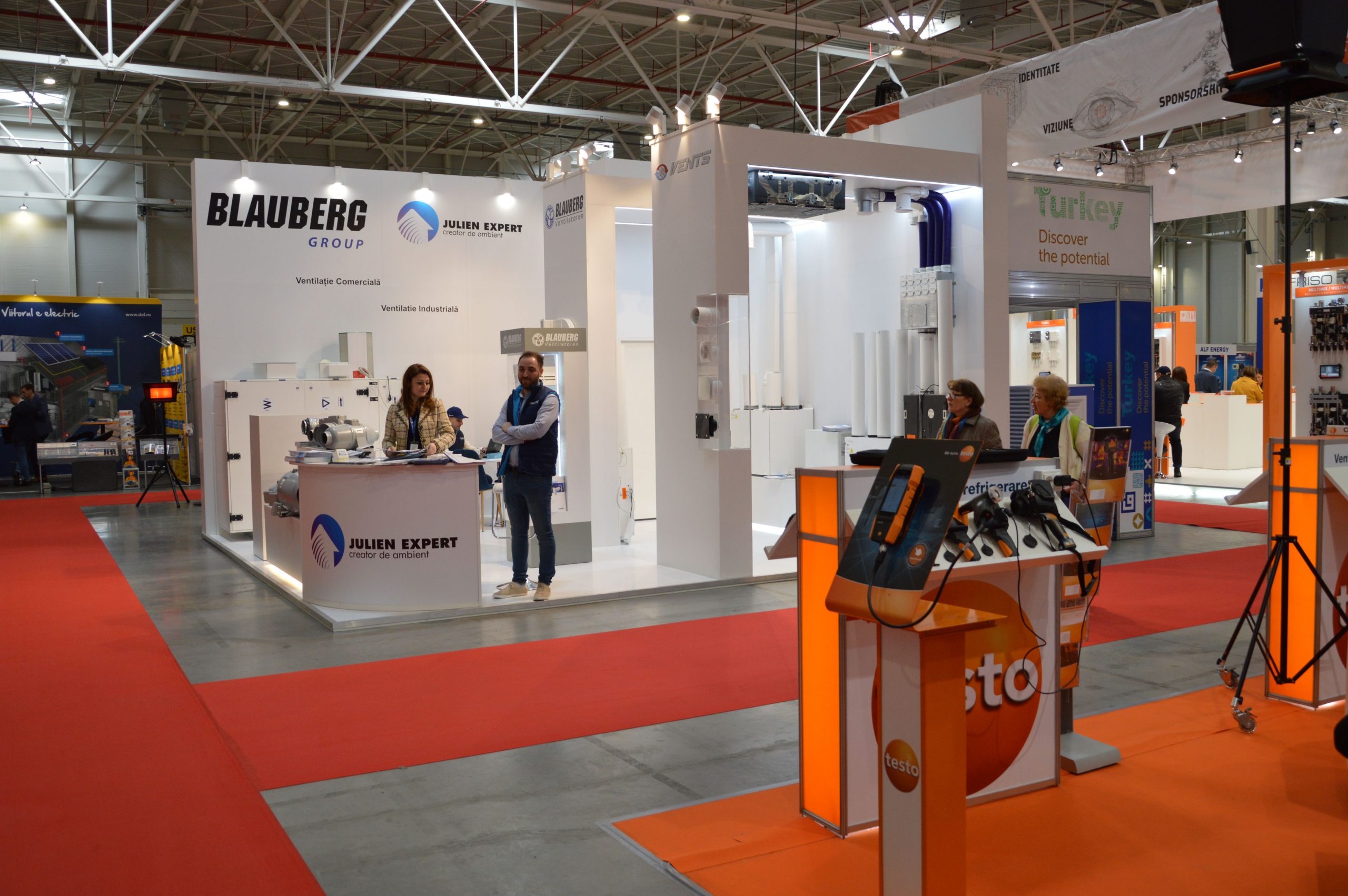 ROMEXPO GENERAL CONDITIONS
For more details regarding the general, technical and participation conditions ROMEXPO click here
For more details about the Cookies Policy of the site click here
For more details regarding the terms and conditions of use of the Romexpo site click here
For more details regarding the protection of personal data click here