We invite you to visit at ROMTHERM 2024, the most important exhibition for installation, heating, cooling and air conditioning equipment!
During the exhibition, you will have the opportunity to conclude contracts, sign partnerships, purchase directly the exhibited products and participate in information conferences, demonstrations and other events organized.
In the offers of exhibiting companies, you will find: water supply, sanitary and sewerage installations, gas supply installations, technological, thermal, heating, ventilation, air conditioning and refrigeration installations, but also products and installations with role in fire safety.
In the same period with ROMTHERM 2024, there will be organized 3 more specialized exhibitions in complementary fields, CONSTRUCT - AMBIENT EXPO, which brings together the entire construction industry and house finishes sector, EXPO FLOWERS & GARDEN – International exhibition of flowers, landscaping, horticulture and gardening and FURNITURE EXPO - furniture fair.
Visiting schedule:
14-16 March 2024 (Thurthday – Saturday): timetable 10 a.m. - 6 p.m.
17 March 2024 (Sunday): timetable 10 a.m. – 4 p.m.
Access for visitors: A and B Gate
Auto Access: B, C Parking
Parking tariff: 5 RON/hour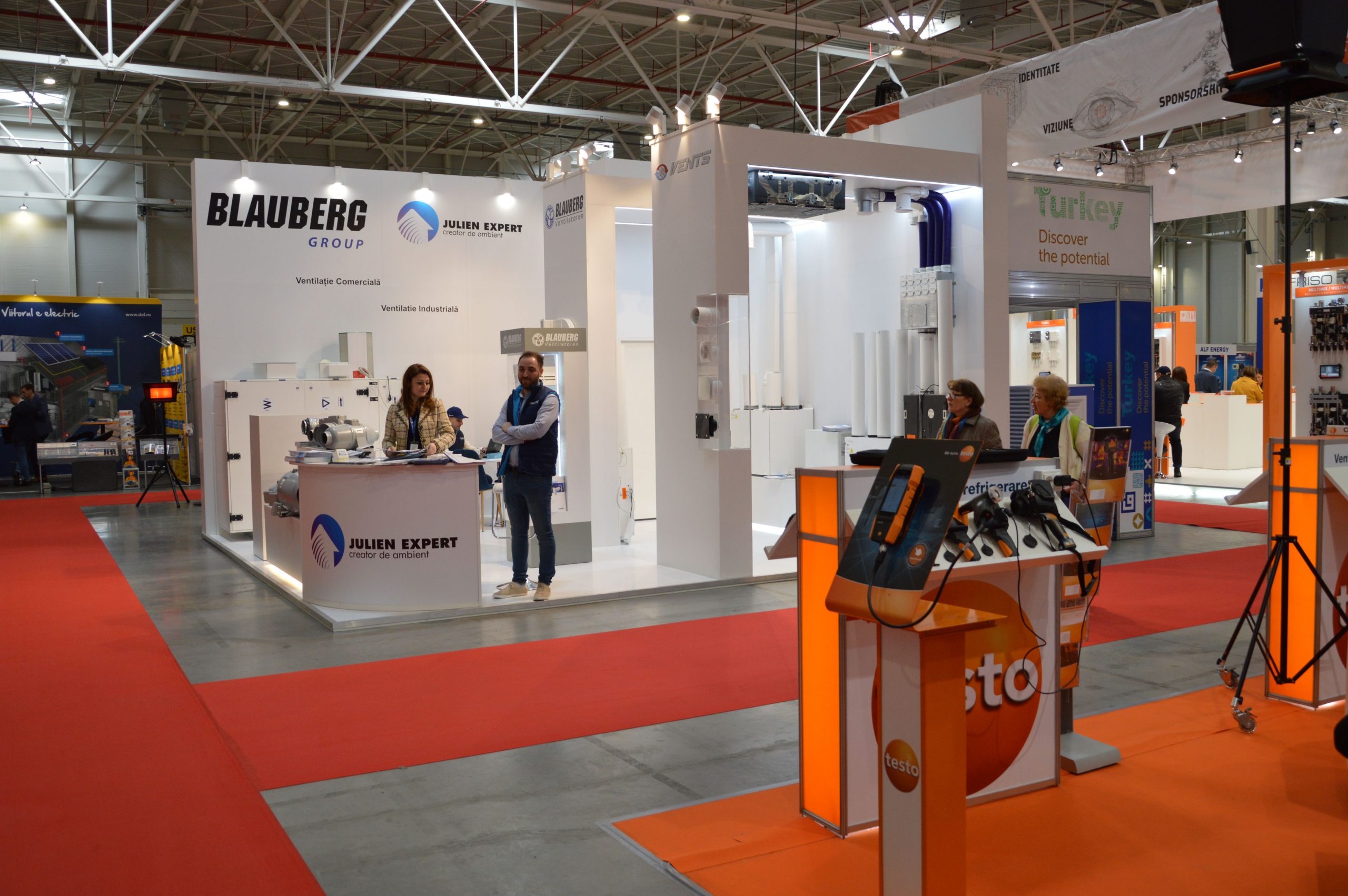 ROMEXPO GENERAL CONDITIONS
For more details regarding the general, technical and participation conditions ROMEXPO click here
For more details about the Cookies Policy of the site click here
For more details regarding the terms and conditions of use of the Romexpo site click here
For more details regarding the protection of personal data click here