PARTICIPATE IN THE ROMTHERM, THE MOST IMPORTANT EXHIBITION FOR INSTALLATION, HEATING, COOLING AND AIR CONDITIONING EQUIPMENT
ROMTHERM will take place between March 23-26, 2023. The exhibition presents the novelties in the field of water supply, sanitary and sewerage installations, gas supply installations, technological installations, thermal installations, heating, ventilation installations, air conditioning, refrigeration, of products and installations with a role in fire safety, being an event addressed to manufacturers, importers, and distributors, at national and international level.
ROMTHERM represents an ideal platform place both for the presenting products and services in the field, and for facilitating direct meetings between consultants, contractors and end users of the retail market, public sector, commercial and industrial sector.
Participating in ROMTHERM gives the exhibitor the opportunity to interact directly with potential customers and to present their best services, products and offers.
As every year, Romtherm is the meeting of the most important companies that produce, distribute, and import world-renowned brands, high-performance systems, state-of-the-art elements and new technologies introduced to the market.
In the same period with ROMTHERM 2023, there will be organized 3 more specialized exhibitions in complementary fields, CONSTRUCT - AMBIENT EXPO, which brings together the entire construction industry and house finishes sector, EXPO FLOWERS & GARDEN – International exhibition of flowers, landscaping, horticulture and gardening and FURNITURE EXPO - furniture fair.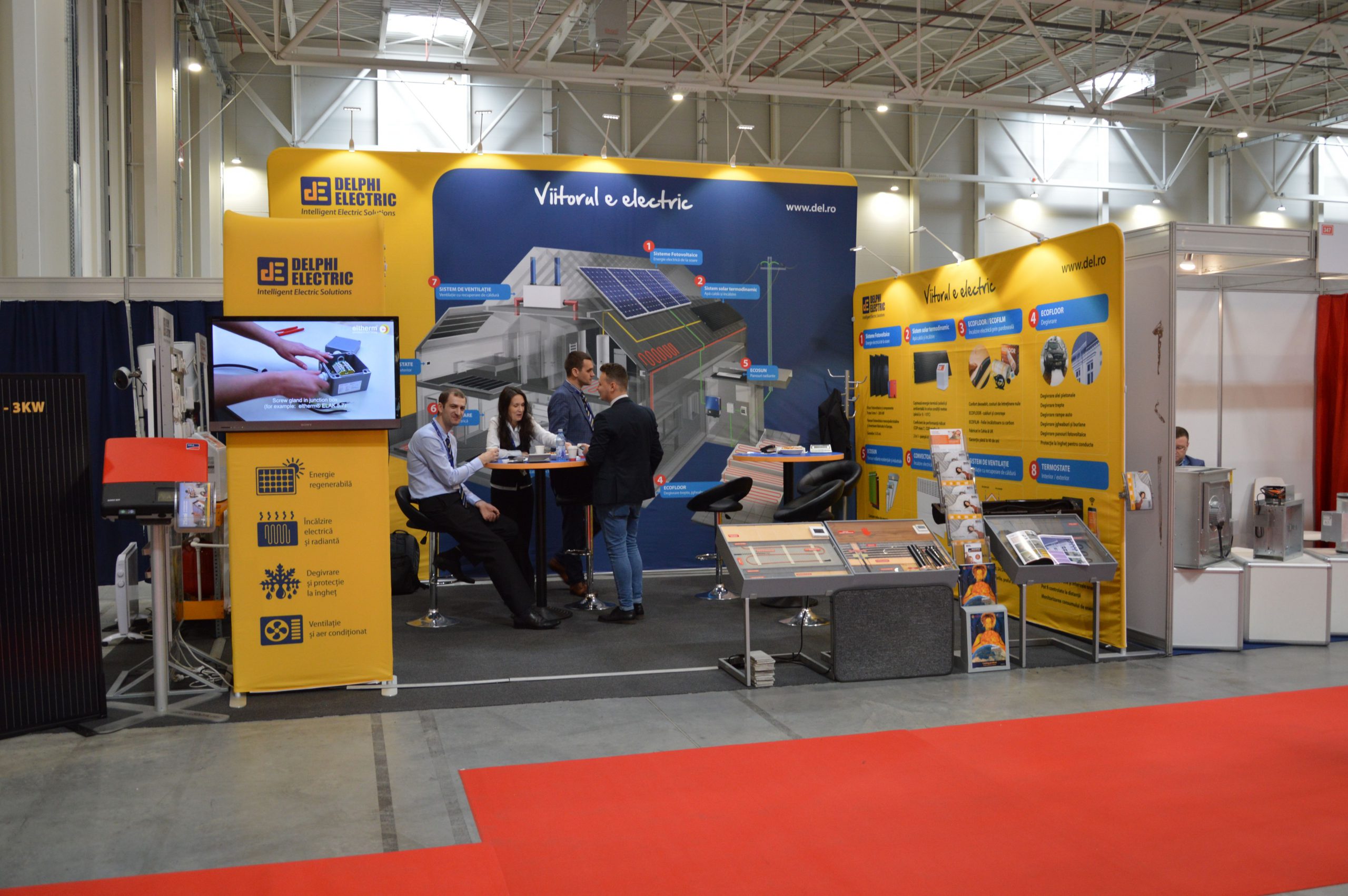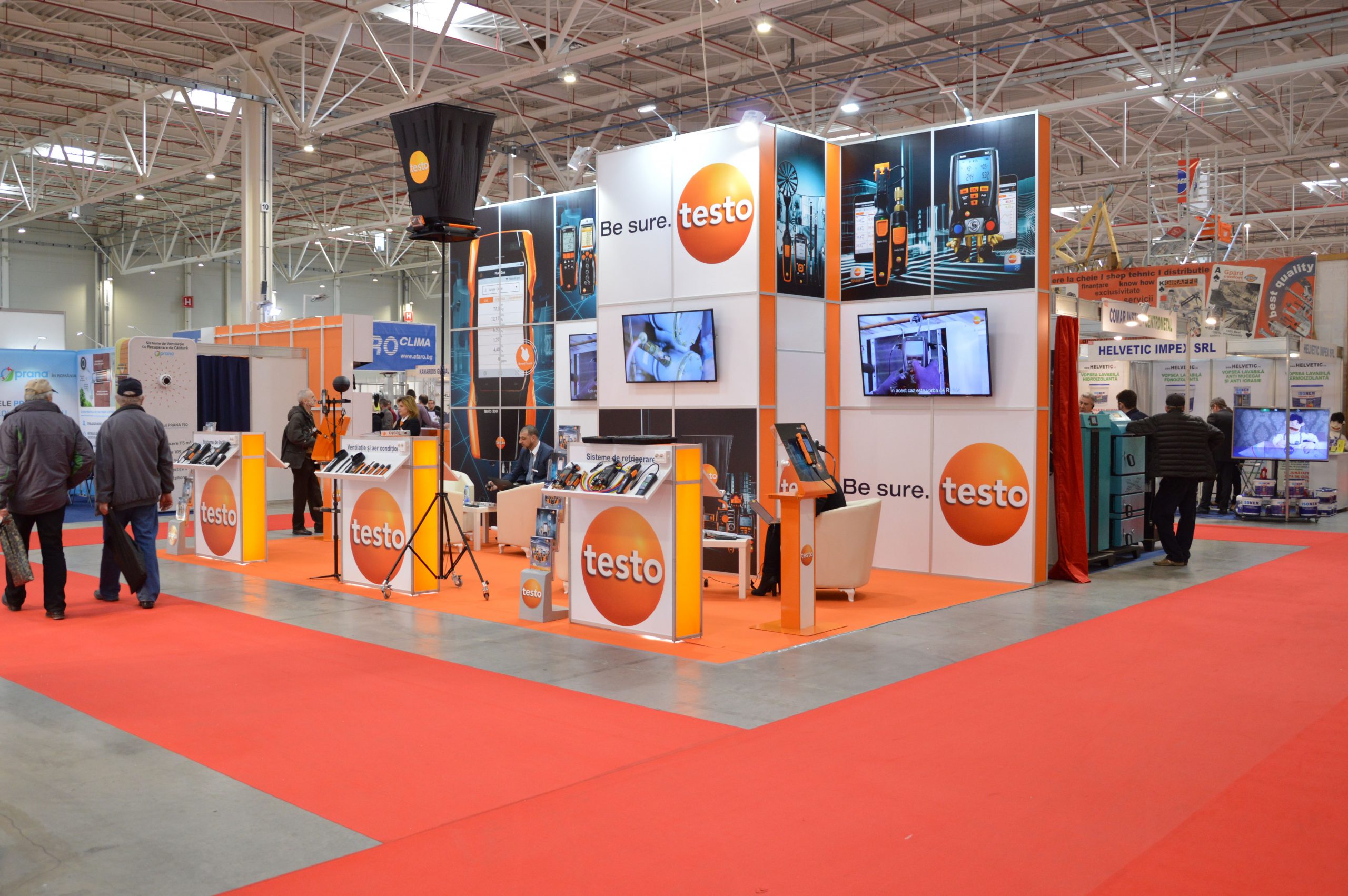 Why participate?
You will have the opportunity to present your products and services and to meet new customers, business partners, current and potential customers, opinion leaders, in a framework necessary for business dialogue and in a professional environment.

You have the whole value chain in one place – From the producers, to the suppliers and the final customer, the entire value chain of this industry will be represented for 4 days at Romexpo. Don't miss this opportunity!
Relevant professional visitors – Both the exhibitors and the visitors of the most important in this industry can become your customers. Give them the chance to meet you!

Equipment and installations for heating, cooling and air conditioning – Lots of products exhibited in one place, a wide range of innovative equipment, presented live in front of decision makers and specialists; All this in the 4 days of events.
Useful information for exhibitors:
Mantling period:
For companies that build stands on their own or with a third-party company:
18 – 22.03.2023, during 8 a.m. – 8 p.m. (access Poligrafiei Boulevard, 2, E-Romexpo Gate)
For the companies that build the stands with Romexpo:
21 – 22.03.2023, during 8 a.m. - 8 p.m. (access Poligrafiei Boulevard, 2, E-Romexpo Gate)
Visiting schedule:
23-25 March 2023 (Thursday – Saturday): timetable 10 a.m. – 6 p.m
26 March 2023 (Sunday): timetable 10 a.m. – 4 p.m.
Access: Gate A, B
Dismantling period:
26.03.2023, during 4 p.m. - 8 p.m (access Poligrafiei Boulevard, 2, E-Romexpo Gate)
27-28.03.2022, during 8 a.m. – 8 p.m. (access Poligrafiei Boulevard, 2, E-Romexpo Gate)
Participation forms:click here
ROMEXPO GENERAL CONDITIONS
For more details regarding the general, technical and participation conditions ROMEXPO click here
For more details about the Cookies Policy of the site click here
For more details regarding the terms and conditions of use of the Romexpo site click here
For more details regarding the protection of personal data click here